Dr. Hemphill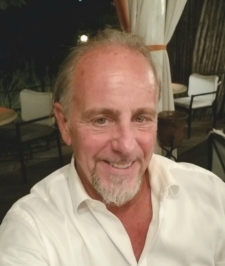 Vito Hemphill, DC, DMBM is a Diplomate of the College of Mind-Body Medicine of the American Association of Integrative Medicine (AAIM). He continues to be an alternative chiropractic physician, practicing integrative medicine in Santa Fe, New Mexico since 1985. Growing up in a family steeped in the medical profession was the genesis for Dr. Vito Hemphill's initial interest in medicine. After years of exploring traditional and alternative approaches, and spiritual/intuitive healing techniques, Vito treats clients and teaches physicians his unique synthesis of these methodologies through what he has coined: clinical intuition.

After graduating the University of Pittsburgh in 1979, Vito worked on a National Institute of Health study on manic-depressive patients at Western Psychiatric Hospital, a division of the University's Medical School. He started his chiropractic training at National College of Chiropractic in Chicago and transferred to Western States Chiropractic College in Portland, Oregon where he graduated in 1984.

Vito went on to explore numerous forms of natural medicine, nutrition, massage, acupressure, chakra balancing, and radionics. He studied self-healing techniques, such as: re-birthing, talk therapy, Jungian therapy, channeled therapy, shamanic therapy, marriage counseling, intuitive readings, astrology, numerology and child-family counseling to assist patients on the physical, chemical, emotional, mental, and spiritual levels of wellness. Yoga, Kabbala, and meditation deepened his intuitive gifts. Applied Kinesiology and other forms of binary testing (muscle and pendulum testing) have given Vito direct access to the higher mental body or intuition. In 1980 Vito began using muscle testing to determine which nutrients were needed for patients. He now teaches this technique to fellow doctors.

In 1994, Dr. Hemphill authored, Subtle Body Balancing, a clinical manual that instructs physicians and alternative psychotherapists how to use binary testing on patients. He also wrote a self-help book, 'Four Faces in the Mirror: Seeing All Of Yourself' and produced an instructional DVD to further teach the practical exercises. Vito also produced a series of podcasts interviews entitled, Tantra From The Inside Out.

Dr. Hemphill has lectured at the Women's and Infant's Hospital of Rhode Island, The Santa Fe Institute of Spirituality, Southwestern College of Life Sciences and at the Annual Sedona Conference of Sexuality and Consciousness.

Dr. Hemphill resides in Santa Fe, New Mexico where he has a private practice and teaches Clinical Intuition to physicians.
Vito is available for private phone consultations, workshops. He continues to treat private chiropractic practice at his Santa Fe office for physical, chemical, and subtle healing. more...